Tips: Your current browser version is too low, in order not to affect your normal web browsing, we strongly recommend that you upgrade your browser or use another high version of the browser.
please use Chrome、Safari、firefox、opera、IE10+ Browser access~
Please update to a modern browser
Temporarily upgrade your browser, continue to visit
2022-09-20
Drinktec 2022 ended successfully
Drinktec 2022 ended successfully
From September 12 to 16, 2022, the 5-day Munich International Drink and Liquid Food Technology Expo, Drinktec 2022, will end at the Munich Exhibition Center in Germany.
Drinktec is a professional expo for the global beverage and liquid food technology industry. It is held every four years. It is the vane of the global market in the industry and is known as the "Olympic Games of beverage and liquid food technology". Since its establishment in 1951, drinktec has been recognized in the industry as an important platform for launching new products to the global market. Drinktec covers the complete industrial chain of the beverage and liquid food industry. Manufacturers choose to display raw materials and new production, filling, packaging technologies and distribution solutions here.
Tofflon Food Engineering Division
In the context of the global COVID-19, Tofflon Food Engineering Division participated in the German drinktec 2022 exhibition. Relying on years of industry technology accumulation and the ability of digital and intelligent whole line solutions, this grand event focused on demonstrating innovative achievements and technologies in the whole line of liquid food production, helping the high-quality development of the liquid food industry chain, and creating a sustainable liquid product production line for customers in the future.
At the exhibition site, the staff of TofflonFood Engineering Business Department received customers with a positive attitude, explained to customers to the best of their ability, demonstrated the professional attitude of Chinese exhibitors, expanded their brand strength while conducting international in-depth technical exchanges, committed to building the overall brand effect of Dongfulong Food, providing customers with safe, energy-saving, efficient equipment, and high-quality, fast personalized service.

Hotline: 021-57435033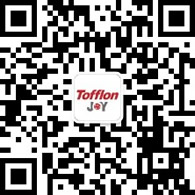 Find Us
Office Add: NO.1377, Huhang Road, Fengxian District,Shanghai,China
TEL: +86 021 57435033 Fax: +86 021 5743 2999