Tips: Your current browser version is too low, in order not to affect your normal web browsing, we strongly recommend that you upgrade your browser or use another high version of the browser.
please use Chrome、Safari、firefox、opera、IE10+ Browser access~
Please update to a modern browser
Temporarily upgrade your browser, continue to visit
2020-12-11
Tofflon Joy was selected as Industrial Foundation Project
Tofflon Joy was selected as Industrial Foundation Project
In order to further implement the "Implementation Opinions on speeding up the construction of an important bearing area of Shanghai's advanced manufacturing industry" issued by Fengxian District of Shanghai, accelerate the industrial foundation and enhance the basic capacity of industrial manufacturing. Shanghai Tofflon Joy responded positively to the call and successfully selected the "intelligent food aseptic production line" project into Fengxian District industrial foundation project in 2020
Innovative equipment, intelligent future
Shanghai Tofflon Joy always pays attention to the development of the industry. While continuously strengthening its own technological innovation, scientific and technological R&D, it also actively implements and promotes intelligent application, providing customers with advanced technology and intelligent equipment, so as to realize the coordinated development with customers and partners.
2020-12-31

Hotline: 021-57435033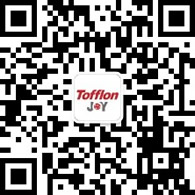 Find Us
Office Add: NO.1377, Huhang Road, Fengxian District,Shanghai,China
TEL: +86 021 57435033 Fax: +86 021 5743 2999