Service concept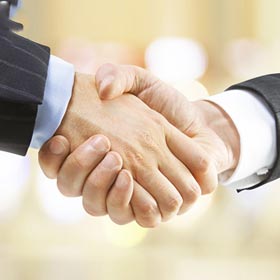 " Cooperation one time, lifelong after sale service "
Our technical service system work for whole equipment service period, frequently track equipment working status, we uphold "Cooperation one time, lifelong after sale service" concept, highly improve our technical quality service, which aims to realize comprehensive, one-stop diversification service system, and to provide 24 hours service whole year, makes you feel comfortable all the time.
Prospective service system
We uphold technical support service principle, which changed the passive service way of " take action under client requirement", instead, we use "prospective service system" to service for clients from all over the world. There are plenty of senior technical engineers and technology specialist to support JOY company, according to client workshop site equipment status, we provide technical support, upgrade solution, site commissioning repair, equipment inspection etc. comprehensive rapid technical service to client with various resources.
Professional pre-sale service
Product structure positioning:
Integrate current resources and development direction, to make product structure way.
Factory layout design:
according to client workshop size, we provide the best equipment layout proposal.
Product technical communication:
we provide authoritative technical communication platform, to explore the best solution proposal.
Market positioning guidance:
according to market requirement, we provide industrial information and development ideas.
Workshop construction guidance:
according to whole workshop layout design, to design the best water, electricity and steam installation and allocation proposal.
Equipment design proposal:
we provide flexible and various technical solution method to meet client requirements.
Strict Medium – sale service
 We strictly establish sophisticated quality assurance system according to Germany TUV ISO9001 quality standard, implement scientific advanced project management, strictly control and handle whole project start, design, manufacture and project acceptance, to provide client timely project feedback, thus to make sure every equipment can be used according to client technical requirement.
Excellent after sale service
 Establish service center, we provide client systematic service solution proposal. Our service including site equipment installation acceptance/ operation and maintenance training/ equipment maintenance/ long term spare parts supply/ main machine technical communication/ old equipment renovation and upgrading.