Tips: Your current browser version is too low, in order not to affect your normal web browsing, we strongly recommend that you upgrade your browser or use another high version of the browser.
please use Chrome、Safari、firefox、opera、IE10+ Browser access~
Please update to a modern browser
Temporarily upgrade your browser, continue to visit
2021-01-27
2020 Commendation Conference
2020 Commendation Conference
2020 is destined to be an extraordinary year, during which there are hard work, sweat and grievances, but more laughter and joy, and good results. Today's achievements of the company are inseparable from the hard work of all employees and the active cooperation of all departments.
In the work of 2020, a group of excellent managers and advanced employees have emerged, making outstanding contributions to the development of the company and giving full play to the leading role. In order to commend and encourage the advanced staff, Tofflon Joy held the 2020 Annual Commendation Conference on January 27, 2021.
At the commendation meeting, Yu Fengjie, general manager of Tofflon Joy, delivered a speech. He said that in 2020, all employees work hand in hand and make progress actively. They fulfill their duties in their posts and use their work achievements to promote the development of the company. The company's operation and production management were further consolidated, and all business sectors have achieved good results. In 2021, we will be more full of spirit, unity, firm confidence, and achieve good results.
No pains, no gains. On behalf of the company, manager Han of the personnel department expressed his thanks to all colleagues for their hard work in the past year, and announced the list of groups and individuals who won awards in 2020. The department managers presented commendation certificates and bonuses to the winners respectively, so as to encourage employees.
Outstanding staff and group awards
Looking Forward to the Future
At the end of the meeting, manager Yu made a concluding speech. He hoped that the commended advanced groups and individuals would make persistent efforts in the new year, strive for greater breakthroughs, and create new brilliance for the leapfrog development of the group company. Looking forward to the development blueprint and goals of the company in the next five years, Mr. Yu also specially stressed that the enterprise should develop, quality should be the first, we should solidly implement the quality standards, and produce high-quality products.
The Spring Festival is approaching, and COVID-19 is unstable. Manager Yu also urges everyone to take precautions and pay attention to safety, and wish all employees and their families good health and good luck in the new year!
2021-02-04

2021-01-18

Hotline: 021-57435033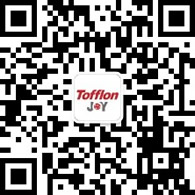 Find Us
Office Add: NO.1377, Huhang Road, Fengxian District,Shanghai,China
TEL: +86 021 57435033 Fax: +86 021 5743 2999