Tips: Your current browser version is too low, in order not to affect your normal web browsing, we strongly recommend that you upgrade your browser or use another high version of the browser.
please use Chrome、Safari、firefox、opera、IE10+ Browser access~
Please update to a modern browser
Temporarily upgrade your browser, continue to visit
2021-08-17
80T/H Rosa roxburghii Production Research Center put into operation successfully !
Rosa roxburghii Tratt fruit has high nutritional and medical value and is rich in vitamins and trace elements.The content of fresh fruit per 100g is 841.58 ~ 3541.13 mg.It is 50 times that of citrus and 10 times that of kiwifruit. It has the reputation of "king of vitamin C".
Rosa Roxburghii Deep Processing
Guizhou Hongcai Investment Co., Ltd. is an enterprise specializing in the deep processing of Rosa roxburghii. At present, it has 9 production lines, such as juice, beverage, oral liquid, preserved fruit, raw juice and refined powder. The company is located in the Rosa roxburghii production and Research Center in Panzhou. It is a large Rosa roxburghii processing base in China.
According to the estimation of Rosa roxburghii fresh fruit production capacity in 2021. In order to ensure the timely completion of Rosa roxburghii fresh fruit juicing, Guizhou Hongcai has added two Rosa roxburghii juice production lines with a total capacity of 60 T/H on the basis of the existing production lines.
Shanghai Tofflon Joy, as the contractor of Rosa roxburghii deep processing production line, successively constructed a comprehensive Rosa roxburghii processing production line with a capacity of 20T/H in 2018 and two Rosa roxburghii juice production lines with a capacity of 30T/H in early 2021.
Due to the strong seasonality of Rosa roxburghii, in order to complete the installation and commissioning of two production lines before the pressing season. Under the pressure of urgent project, short construction period and heavy workload, Shanghai Tofflon Joy mobilized the resources of all parties of the company, worked overtime to manufacturing the equipment, and dispatched a large number of installation and commissioning personnel to the project site. Finally, under the condition of quality and quantity, the delivery of two new lines was completed on schedule.
The Rosa roxburghii production and Research Center has realized the juice pressing capacity of 80 T/HRosa roxburghii fresh fruit.
Focusing on equipment R&D and strengthening project management are what we are always doing. Think what customers think and solve their worries. From process technology research and development, engineering design, to equipment installation and commissioning, Shanghai Tofflon JOY provides customers with turnkey engineering services of the whole plant, so that customers can truly realize the whole turnkey project of "bag check-in".

Hotline: 021-57435033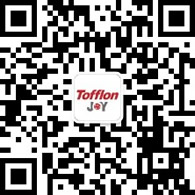 Find Us
Office Add: NO.1377, Huhang Road, Fengxian District,Shanghai,China
TEL: +86 021 57435033 Fax: +86 021 5743 2999