Tips: Your current browser version is too low, in order not to affect your normal web browsing, we strongly recommend that you upgrade your browser or use another high version of the browser.
please use Chrome、Safari、firefox、opera、IE10+ Browser access~
Please update to a modern browser
Temporarily upgrade your browser, continue to visit
2022-09-27
Work together to create the future
Autumn is coming, it is the best time to organize a group building activity in this season when the autumn wind is cool and the temperature is super comfortable. In order to create a healthy and positive working atmosphere, enrich the spiritual and cultural life of employees, enhance the feelings of colleagues, strengthen team cohesion and sense of responsibility, and at the same time, for everyone to fully relax after tense work, Tofflon Joy organized a team expansion activity.
In the afternoon of September 24, under the guidance of the coach, everyone gathered at the activity base. The coach first completed the group assignment, then under the leadership of the team captains, the team members brainstormed and discussed their team names, team badges and team songs. Later, a game link was set up to release pressure in the game. In the team games, the players gave play to their team imagination through interesting interaction, gradually enhanced their tacit understanding, relaxed their mood and felt the strength of team cooperation, showing their unique team style.
The whole game was carried out in a happy and harmonious atmosphere. After wonderful and fierce confrontation, the three teams finally won the game and received beautiful gifts. We all enjoy the process of the competition and find happiness and health in simple and fun sports.
There are no worries that can't be solved by a concert. If only there was a bonfire party. In the evening, everyone lit the bonfire, put down their fatigue and worries, and took turns to perform singing, dancing and other talents. The atmosphere was very active, and the day ended in laughter.
On September 25, everyone came to the Yellow Sea Forest Park to feel the breath of negative oxygen ions. Walking in the forest plank road, you can forget the noise of the city, listen to the sound of nature, breathe pure air, and experience the quiet, elegant, beautiful and comfortable nature.
Looking back on this team expansion activity, we found that it was hard and sweat, but it was more joy, encouragement, and forging and smelting of team cohesion and combat effectiveness. It is believed that all colleagues of Tofflon Joy will continue to carry forward the spirit of mutual trust, unity and innovation in the next work, bear hardships and stand hard, never give up, and jointly create new brilliance.
2022-10-12

Hotline: 021-57435033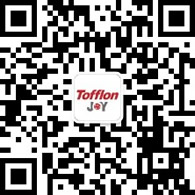 Find Us
Office Add: NO.1377, Huhang Road, Fengxian District,Shanghai,China
TEL: +86 021 57435033 Fax: +86 021 5743 2999