Tips: Your current browser version is too low, in order not to affect your normal web browsing, we strongly recommend that you upgrade your browser or use another high version of the browser.
please use Chrome、Safari、firefox、opera、IE10+ Browser access~
Please update to a modern browser
Temporarily upgrade your browser, continue to visit
2021-12-08
Successful acceptance of plant-based yogurt and probiotic soybean milk production line!
Probiotics, as recognized as a good product to enhance immunity and ensure intestinal health, are favored in the market. Scientific supplement of active probiotics can maintain the balance of intestinal flora and improve immunity.
The number of active LGG probiotics is 10-1000 times that of ordinary yogurt. It is fermented at low temperature for 20 hours for a long time, and the duration is 3 times that of ordinary yogurt.
Hebei Vermont Biotechnology Co., Ltd., as the first enterprise in China to produce direct vat inoculation and infant edible probiotics, has equipment, technology and patents for the production of probiotics. The main products are direct vat inoculation, probiotic lyophilized powder, probiotic fermentation broth, LGG fermented milk, plant-based yogurt, etc.
With soybean as the keynote, Hebei Vermont has developed LGG fermented plant protein milk technology, transformed LGG probiotic biotechnology, and produced pure plant yogurt that is more in line with the eating habits of Chinese people. Shanghai Tofflon Joy participated in the bidding for the project of "industrialization of probiotic lyophilized bacterial powder and plant-based yogurt", and finally signed the order, installation and commissioning of plant-based yogurt and probiotic fermented soybean milk production line project with Hebei Vermont.
Shanghai Tofflon Joy is committed to the research and development of new products, new technologies and new processes. The technology center seriously studies the transformation from LGG fermented plant protein milk technology to plant yogurt, overcomes the production technical problems, and finally provides a detailed production process flow. During the whole construction process, the project department strictly controlled the quality, carried out construction in strict accordance with the standards from process design to plane layout, pipeline installation to electrical control, finally ensured the smooth implementation of the whole project, passed the acceptance, and won the praise of Hebei Vermont company.
On November 30, 2021, at the installation and commissioning site of the project, Shanghai Tofflon Joy received the golden flag presented by Hebei Vermont company. Hebei Vermont highly praised its exquisite design technology and efficient management specifications. At present, the installation and commissioning of the project have been completed and the project has entered the production stage.
Thanks to Hebei Vermont Biotechnology Co., Ltd. for its affirmation and praise of Shanghai Tofflon Joy. 2021 is coming to an end. This banner is the perfect harvest of one year's work and the driving force of our future work. Shanghai Tofflon Joy will serve customers with exquisite craftsmanship and higher quality, guided by the development of advanced dairy science, strengthen the innovation in dairy microbial technology.
2021-12-21

Hotline: 021-57435033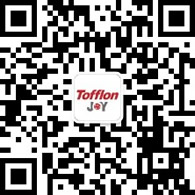 Find Us
Office Add: NO.1377, Huhang Road, Fengxian District,Shanghai,China
TEL: +86 021 57435033 Fax: +86 021 5743 2999