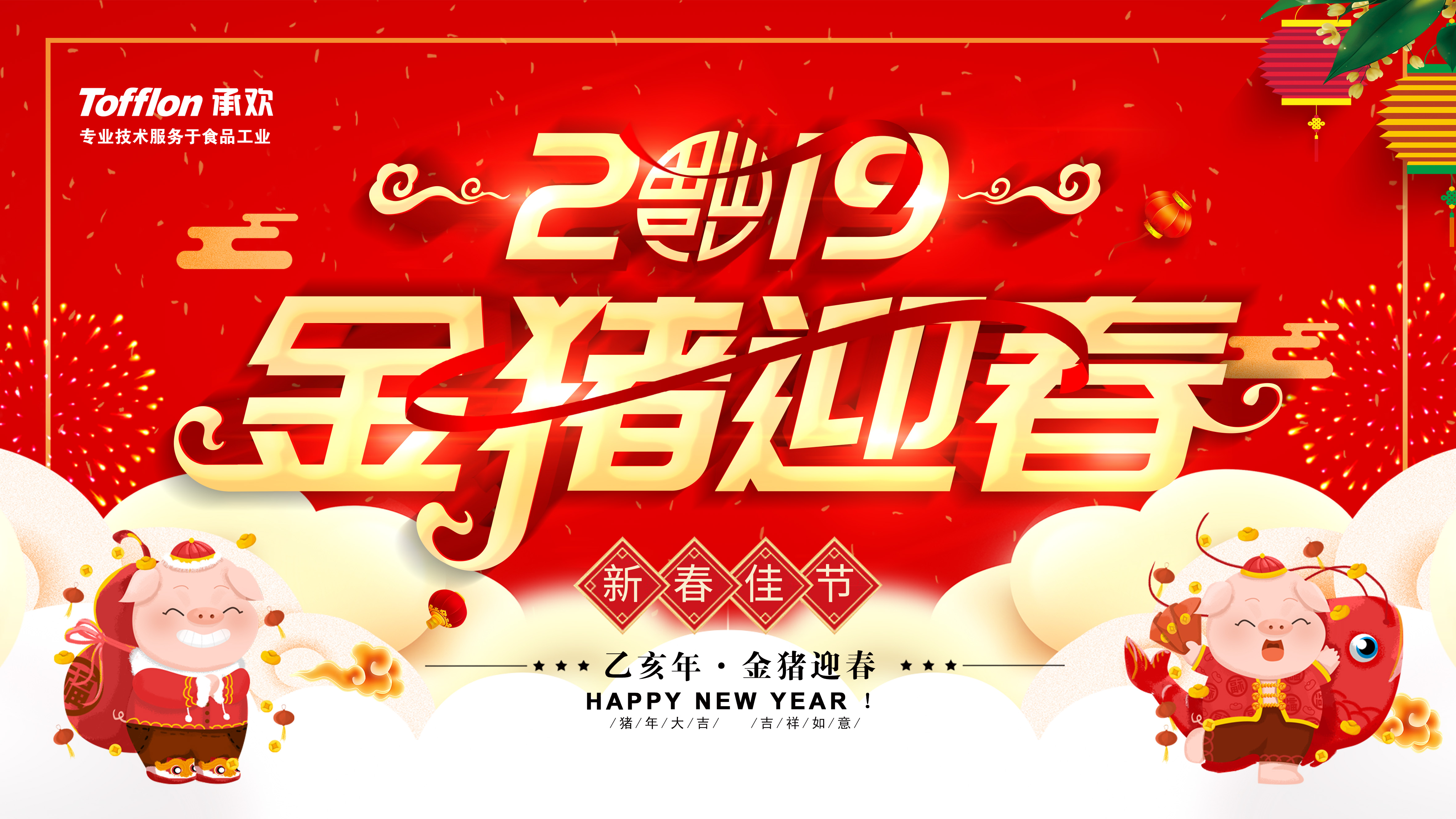 Spring Festival | The most beautiful, Chinese New Year!
As the law returns to spring, Vientiane begins to update. 2018 was the most critical year in the rapid development of Tofflon Food Engineering Division. Through the coordination and cooperation of various departments and the tenacious struggle of all staff, we have gone through extraordinary 2018, and basically completed the work targets set at the beginning of the year, with both harvest and bitterness. More inseparable from the care, trust, tolerance and support of customers and friends. Your understanding and company are our inexhaustible source of growth. In 2019, we have a long way to go, we will never forget our first intention and move forward, we will repay our customers with more perfect service and dedicate our excellent quality to all friends who support and understand us.
In the new year, there is new hope and new brilliance! 2018 was an important year for the development of Tofflon business. After this year's hard work, we have added another colour to the grand blueprint of Tofflon's great development. 2019 is another year full of hope and challenges, let us continue to work side by side, forge ahead bravely, with a more vigorous fighting spirit, a more positive attitude, a more solid pace, continue to write new chapters, and create new brilliance!
On the occasion of the Spring Festival, Tofflon Food Engineering Division would like to extend our heartfelt thanks and sincere wishes to colleagues, partners and friends from all walks of life. Best regards and best wishes to all staff and their families.
Congratulations to all of you:
Happy New Year, happy family, everything goes well!